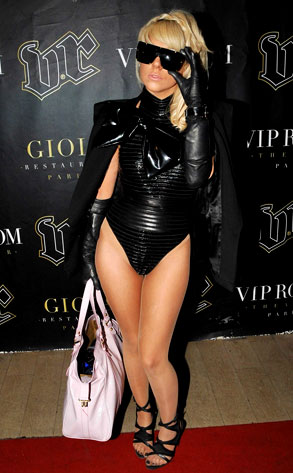 If you thought disco was dead (but
why would you?
), there's a great new book that says disco's never gone anywhere and might actually be here to stay (hint: the author likes Lady Gaga). Alice Echols has a new book called
Hot Stuff: Disco and the Remaking of American Culture
about the genre's history and social impact, and I'm dying to read it. She gave a great interview to Salon a few days ago. Highlights and links after the jump.


Echols on women's place in disco:
"Disco is women's music, for sure. Disco foregrounded female pleasure in a way that most rock 'n' roll didn't. There was a fear that disco was a kind of Cosmo version of feminism, but for many of us it was very liberating to hear the women of Labelle sing "Lady Marmalade" -- "Voulez-vous coucher avec moi?" -- or Nona Hendryx writing incredible songs about female desire. Rock music just didn't afford many opportunities for that, except for Patti Smith and a few stray voices."

Read the rest of the interview here.
Like what you see? Tweet This