About a month ago, my boyfriend got me a lovely present, a yellow gingham dress by Ark & Co. from a boutique near his home in Brooklyn. I'm so in love. I though
this
was the perfect dress for a picnic, but actually this is. Doris Day wears a dress similar to this in
The Man Who Knew Too Much
, but hers is blue and therefore not quite so cheery and delicious. Best of all, my dress has pockets!
I wore this last weekend when I went to dinner with my parents. I find it interesting how many compliments I get from men when I wear this dress (my boyfriend didn't come with, hence the extra male attention).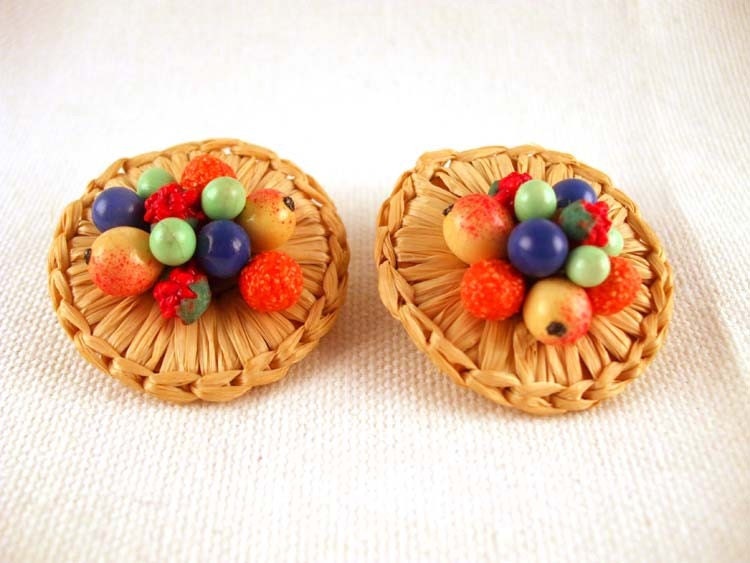 via Etsy
I wore these earrings, 1950s fruit baskets made in Western Germany. I bought them from Lisa of
Leesa Simpson Vintage Jewelry
. Go visit her. She's really helpful and sweet. This summer I was thinking a lot about Carmen Miranda and fruits, so I poked around Etsy to find some fruit earrings and here they are.
To recap: I love this dress and will try to wear it for a couple more weeks while it still feels like summer. But no white shoes. Not after Labor Day.
Also kids, stay tuned. I'll be blogging every day this week and there will be a sweet goody by the weekend!
Like what you see? Tweet This