On Sunday, I turn 24. It took me a while to decide what I wanted to do (I even considered skipping birthday fanfare altogether and just buying myself a really, really big cupcake) since I'd been feeling kinda down and probably couldn't spring for a new outfit anyways. I've cheered up and come to my senses and I have a vintage birthday weekend ahead.
Saturday, I'm continuing
last year's birthday film noir-themed festivities
with
The Diamond Ace II: A Salute to Classic Film Noir and Pulp Fiction
, a fabulous Dances of Vice party. I will don best 1930s femme fatale dress, whip up a hat of some kind, and dance the night away with my sweetheart. Sunday, I'm heading with some friends to the Astor Room for a jazz brunch starring
Dandy Wellington and His Band
.
I know it's my birthday, but here's my present to
you:
the chance to win
The Black Lizard Big Book of Pulps:The Best Crime Stories from the Pulps During Their Golden Age--the '20s, '30s & '40s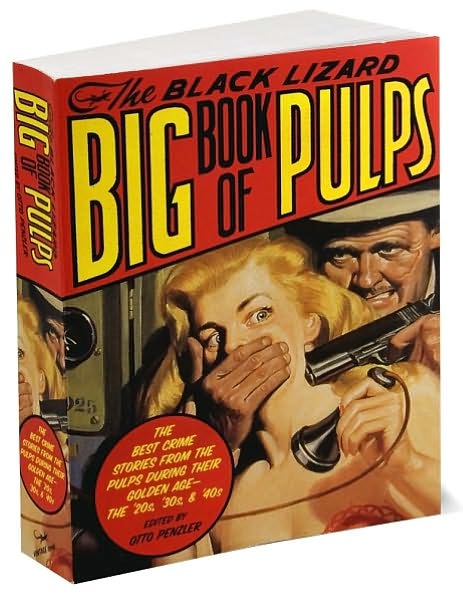 If you're ever seen
The Maltese Falcon
and immediately wanted to watch it from the beginning again, then you want this book. Read stories of double-crossing, grisly murders, and dames that spell trouble like they appeared in the cheap magazines of the 20s through the 40s. The kings of pulp like Dashiell Hammet and Raymond Chandler are here, but tons are plenty of lesser-known gems--more than a thousand pages of them. Plus, it includes a never-before-published Dashiell Hammet story.
There are four ways to enter:
1)
Follow me on Blogger
and leave a comment saying something along the lines of "hey, I'm following, and I really want this brick of a book!" If you're already a follower, you still have to leave a comment.
2)
Tweet
"I entered the Scandal! Intrigue! Birthday! Big Book of Pulps #giveaway and you should too:
http://bit.ly/x9qbyV
@d_funkt @weeklylizard" and then leave a link to your tweet in the comments.
3)
Repost
the giveaway on your blog if you have one
4)
Pin
the book cover on Pinterest with the hashtag title "Scandal! Intrigue! Birthday! Giveaway" from my
Books Worth Reading
Pinterest pinboard.
You have until January 29 at 11:59 P.M. EST to enter. Good luck!
Each of these actions is a separate entry and you can definitely enter more than once!