They start playing just north of Saint Patrick's Cathedral near Fifth Avenue and 54th Street (In front of the University Club), beginning at 12:30. Hopefully, that's enough time for me to go to services with my grandmother and make it to the city in a funny hat (because this parade is really all about the Easter bonnets).
I love a good parade, especially a parade in New York. Here's hoping I can go to this year's Easter Parade!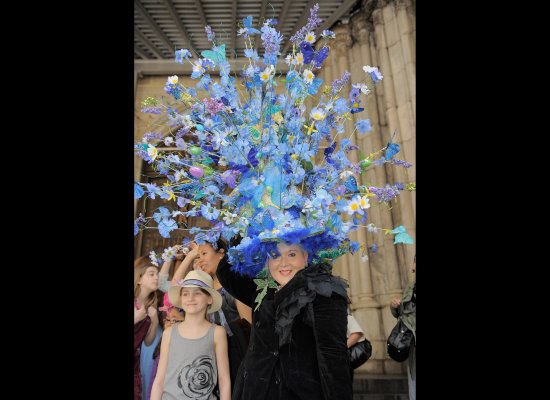 One of last year's bonnets, via HuffPo
According to the Huffington Post, "the parade tradition began as a 19th century gathering of New York's social elite in their Easter best after church services – along with similar parades around the nation that took off after the Civil War. New York's version has become a semi-secular feast." Anyone going to the Easter Parade or something similar in their cities?